Oxalis Borealis
Oxalis Borealis is a 40 Open who left La Rochelle in July 2019 to cross the Atlantic.
Crossing the Atlantic in a catamaran: Isabelle and Martin share their experience
Martin is an engineer and entrepreneur. As for Isabelle, she has been an airplane pilot, teacher, humanitarian worker, mountaineer... A couple of adventurers who love to reinvent themselves through thrilling experiences. On board the luxury catamaran 40 OPEN of Nautitech, they left the port of La Rochelle in July 2019 to sail across the Atlantic Ocean.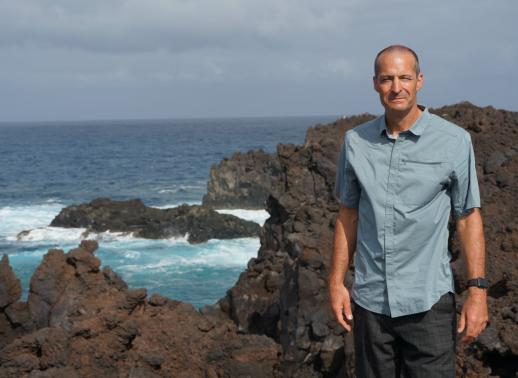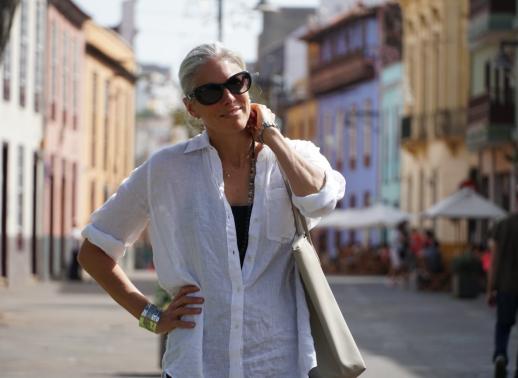 The choice of the catamaran for a long sailing trip: what to look for before taking the plunge
Why did you choose Nautitech over other shipyards while you were planning this amazing adventure at sea?
Isabelle : First, we decided to go to the Grande Motte boat show to find out more about the best catamarans for our Atlantic crossing. I would recommend attending the boat show to all people who are planning a long catamaran vacation or a round-the-world trip: it is most definitely there where you will have the opportunity to actually see, touch and experience a lot of multihulls.
Martin : We spent hours checking out all the catamarans, and that's something you can't do at the boat shows in Miami or Annapolis for instance. I'll tell you something in confidence: we met most of the brand representatives present at the show, but we had already made up our mind regarding the Nautitech 40 Open. As an engineer, I like to overanalyze everything, that's why I took the time to study each catamaran in detail so that I could be aware of all its strengths and weaknesses. We finally chose the 40 Open for the following reasons:
The highlights of the Nautitech 40 Open catamara
For us, a catamaran of 40 or 42 feet was the ideal length for a long sailing trip as a couple. Of course, we would have liked a bigger boat but you do have to consider carefully both time and maintenance costs before making a decision.
The 40 Open was one of the only habitable catamarans in this range that matched both our goals and tastes. The other options seemed too ambitious in what they were trying to fit in a 12-meter boat.
We also wanted performance and speed. We quickly found out the 40 Open was one of the lightest boats with particularly very ratios.
What was your experience like with Nautitech?
Martin : Throughout our research, we had the opportunity to meet with the most catamaran shipyards. The marketing speech was a bit too pushy at time very present and we found that Nautitech sales rep were more authentic in the way they told us about their project and their values. We really enjoyed this personal approach to the product. I have to say Nautitech staff played an important role in our decision-making process. I also had the opportunity to chat with the president of Nautitech over a drink at the Nautic boat show in Paris. It was great to meet him and I do think you will only find this kind of warm and open approach with a medium-sized and traditional shipyard like Nautitech in France.
As an experienced sailor, what were your thoughts after sailing aboard the 40 Open ?
Martin : When you buy or rent a habitable catamaran, you have to compromise between comfort, performance and price. It's a difficult equation. In the decision-making process, our position in this triangle shifted slightly away from comfort to performance. The Nautitech 40 Open is one of the only multihulls to match this equation.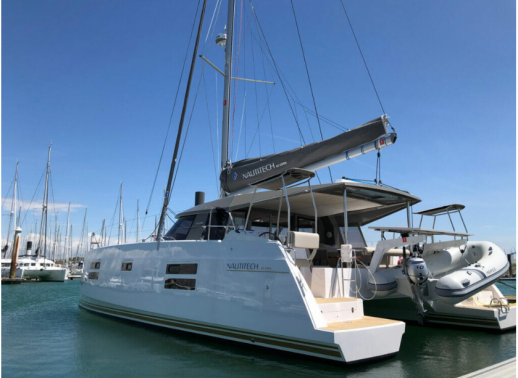 Experience Feedback
"We have been sailing Nautitech's 40 OPEN for 7 months now as we have just passed the 5,000 nautical mile mark. We are even more satisfied with our liveaboard catamaran than we ever thought. It gave us everything we had hoped for, and so much more. Even in unstable conditions, up to 40 knots of wind and 19 feets of ocean swell, we always felt safe on board. Initially, we had considered larger catamarans, mainly for safety and storage reasons but we can now confirm with certainty that 12 meters was the right decision for us, as a couple who is cruising the Atlantic."
Some pictures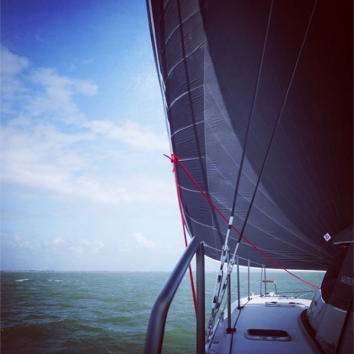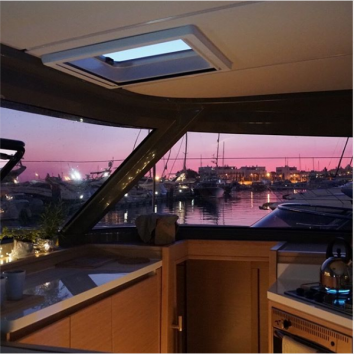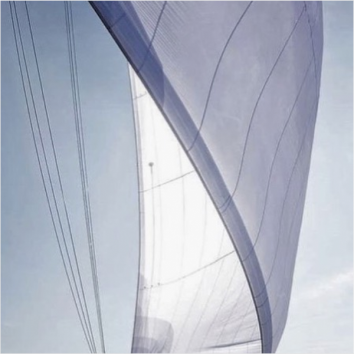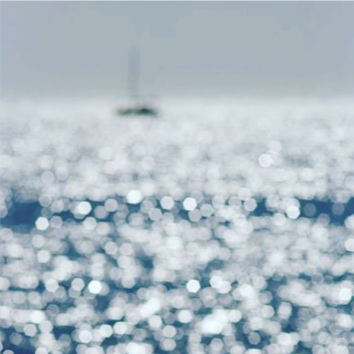 The boat we had for this trip