Oxalis Borealis
Oxalis Borealis is a 40 Open who left La Rochelle in July 2019 to cross the Atlantic.
The crew
Martin
Martin is an engineer and serial entrepreneur. He is soon to recycle his technical and operational skills into full time sailing.
Isabelle
Isabelle is or has been, simultaneously or not, in one way or another, airplane pilot, writer, humanitarian worker, marathoner, mountaineer, teacher, documentary filmmaker... Always on the move, she multiplies and conjugates herself according to her moods and the breeze of the moment and tries to fiercely maintain the balance between the imaginary life and the real life. She likes translucent, simple and light things. She likes volatile weather and storms. She likes to stay still and watch the snow fall. She likes to feel incandescent and travel the world. But books, overall, are what she loves above all else.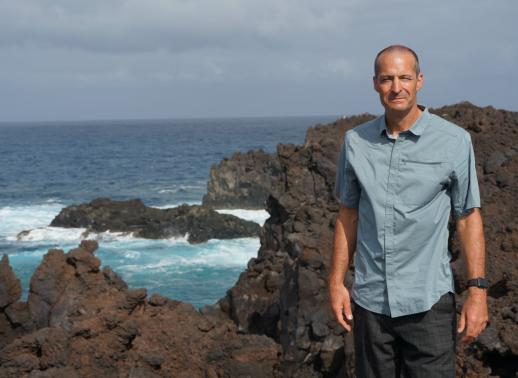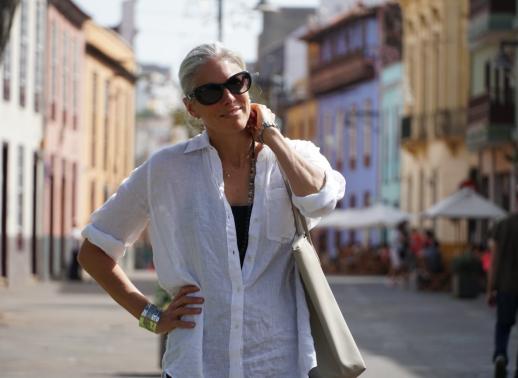 Choosing the boat
Nothing beats La Grande Motte if you are looking for a catamaran. There is more choice and more accessibility to boats than at any other major show. We spent hours on some boats and made multiple long visits, something that could not be done in Miami or Annapolis. And although we kept an open mind and visited all the likely candidates, the newly launched Fountaine Pajot Astrea 42 and the Nautitech Open 40 were the only real options from that point on.
We were smitten by the Astrea 42 and all the vibe around it. As per Fountaine Pajot's tradition, the model was officially named on the first morning of the show. But we were still very interested in the Open 40. I am a very Cartesian person (an engineer…), and I spent the next few months researching all possible aspects.
The result was an impressive spreadsheet that confirmed our potential choices:
- 40-42 feet was the sweet spot in the spirit of having a boat that is just enough for our program, but no bigger. Maintenance time and operating costs tend to grow exponentially with size.
- The only boats in this range that fit our objectives and that we liked were the Astrea and the Open 40. The other likable options seemed too ambitious in what they were trying to cramp into a small platform.
- We still wanted a respectable level of performance. On paper, Astrea and Open 40 were the two lightest catamarans in our list with the most rewarding sailing ratios (remember, engineer here).
- We eventually started to look very differently at some of the bells and whistles that initially looked really nice in a showroom. The third toilet which means more maintenance and less storage space; the walk around bed that comes with a large bulky hull (maybe having a wall to lean on in bed with a slimmer hull is actually preferable on a boat that crosses an ocean); the heavy generator; the maintenance prone air conditioning; the beautiful (but heavy) teak floors… Some options that we liked or took for granted initially were potentially not ideal for our program.
Every catamaran design is a compromise between comfort, performance and affordability. As you move towards one, you move away from the other two. As we were getting closer to a decision, our position in this triangle moved slightly away from comfort, and somewhat towards performance. Although I would never have thought the Nautitech Open 40 would be our choice after visiting Miami in February, it became a finalist at La Grande Motte and the only logical choice after Annapolis. We signed a final contract at the Paris Nautic Show in December.
Through this whole exercise, as we were dealing with the well-oiled marketing machines of the main catamaran builders, we felt a quiet confidence at Nautitech. The knowledgeable and professional people from the factory played an important role in our decision. So did our broker, Neomarine, less pushy and more attentive than most. I am pretty sure that enjoying champagne at the Paris Nautic Show with the president of the company and having a long and fascinating discussion on the future of Nautitech would not have happened with the larger commercial builders.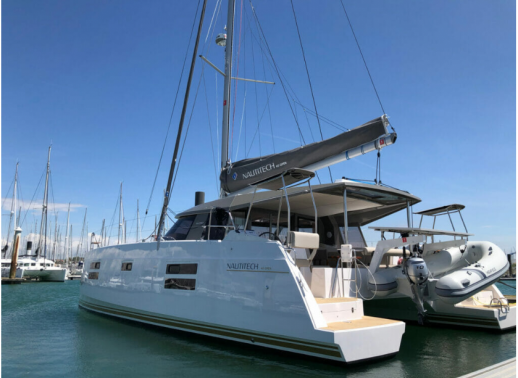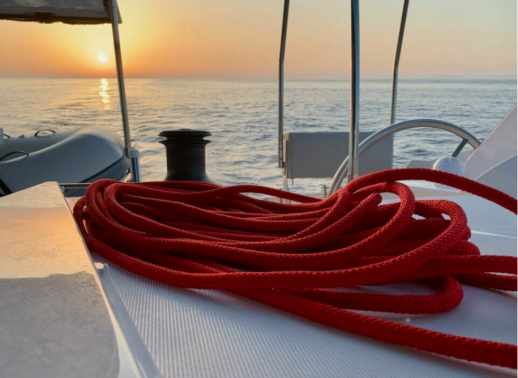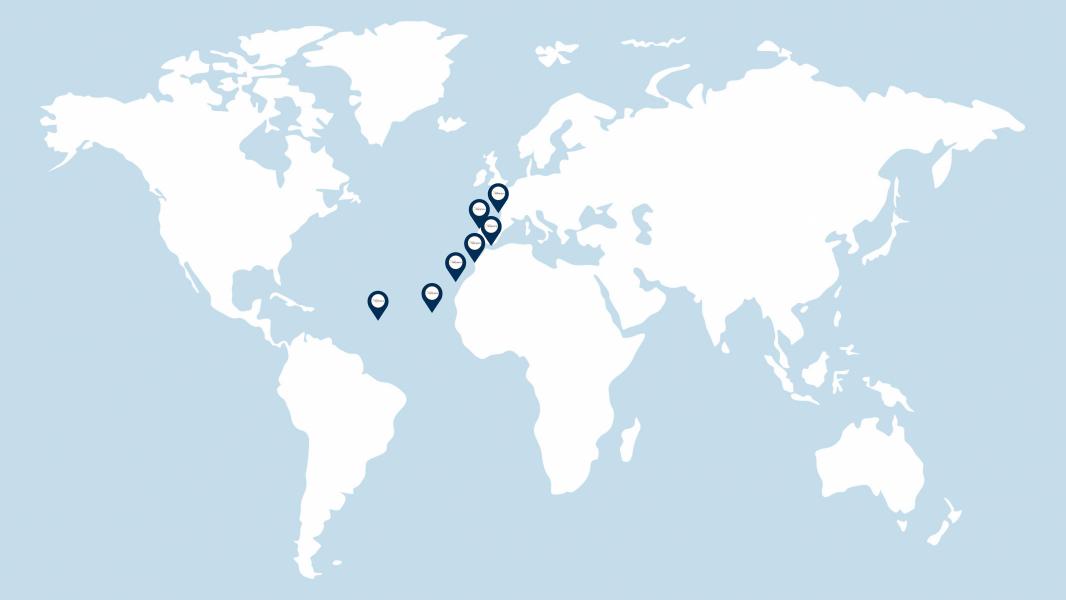 Some pictures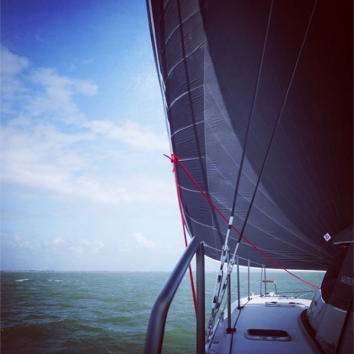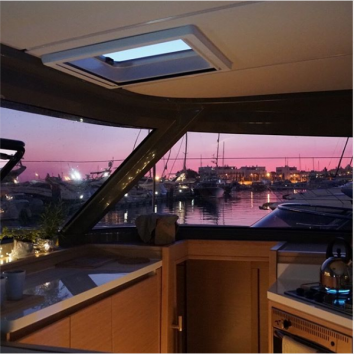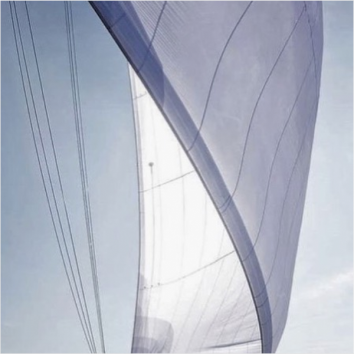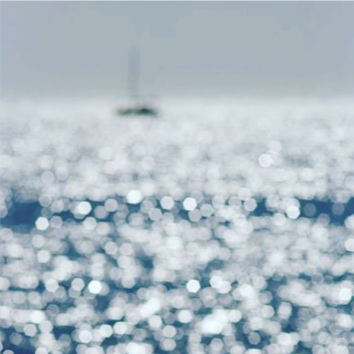 The boat we had for this trip