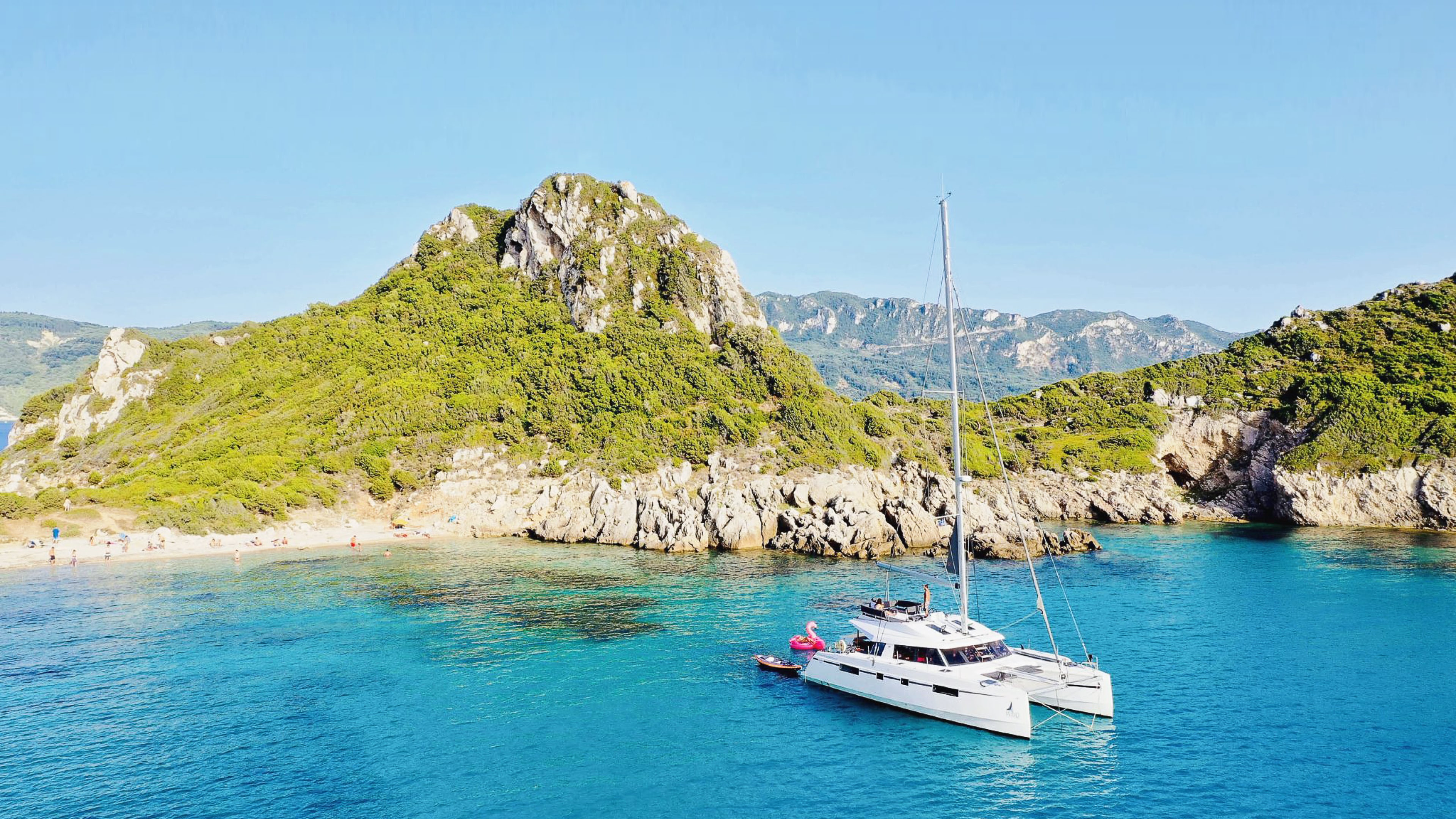 The Wind Expedition
Court's and rafael's other life
Mediterranean
Their life a dream, and their dream a reality 
For four years on board their Nautitech 46 Fly, the two new-yorkers and their eleven-years-old son have been discovering the sea, the wind and the places that make you dream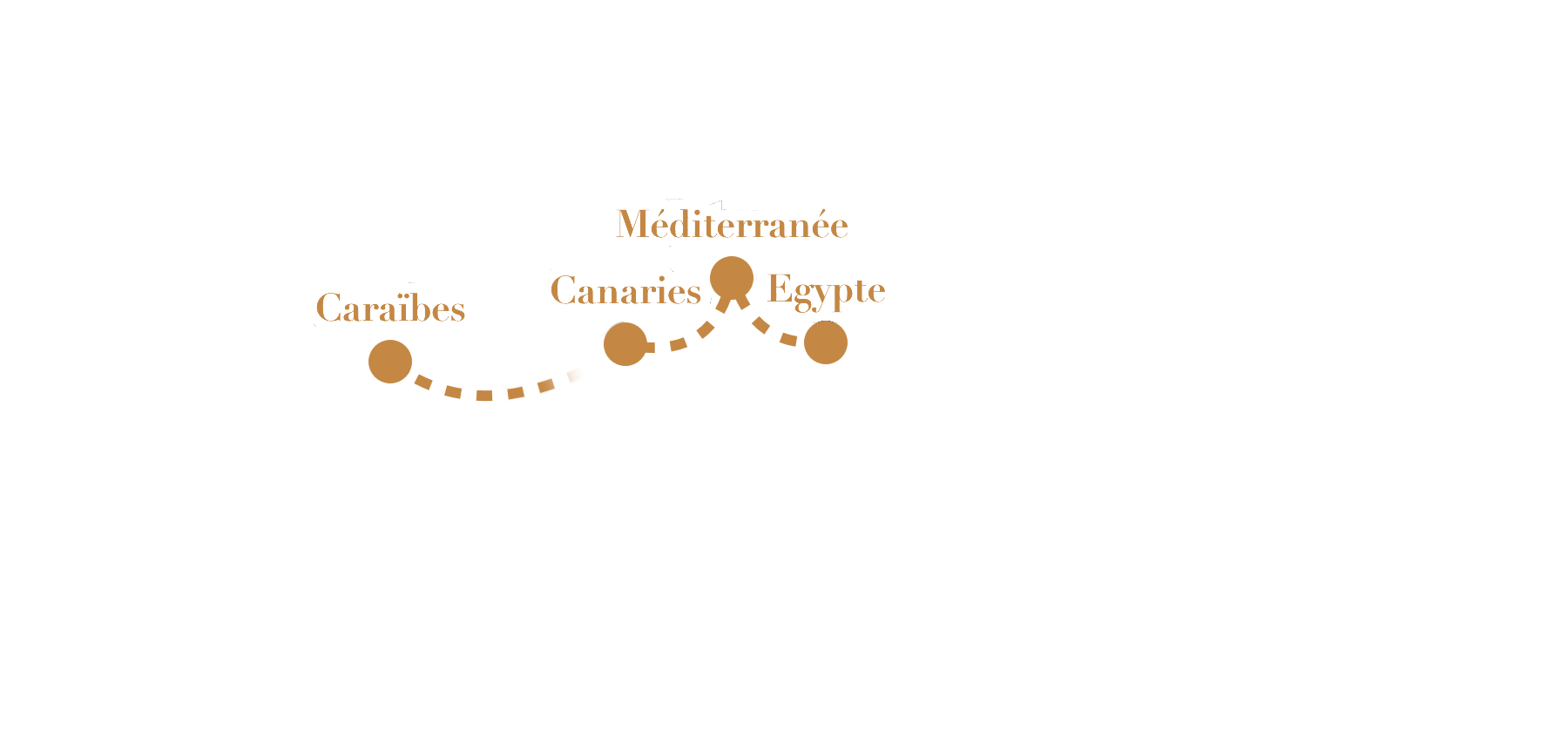 Nautitech 46 Fly
A polyvalent catamaran for comfortable getaways and challenging sailings
This boat immediately stands out as the answer to the first stage of their quest, the luminous result of a complex equation.
1
To switch life.
To leave everything.
To switch life. To leave everything. To sell the house, buy a boat and get away in pursuit of the sun. Who never dreamed of it? Some dare to make « their life a dream, and their dream a reality », as French writer Antoine de Saint-Exupery enjoined it.

Court and Rafael dared to do it. They obeyed Saint-Exupery's command. Both teachers from New York quit their jobs, sold their house, bought a catamaran -a Nautitech 46 Fly, which they christened The Wind Expedition- and with their seven-year-old son at the time, they set course toward their dreams. « We talked about it a lot. We did not wish to lock ourselves in a job, a city, a role. »

Almost never having sailed before, they decided to live on board a sailing yacht. Without any timed program, they wished to visit the world, to see their son discovering life, and to watch the starry sky. To get away from the shore, the schedules and the lights.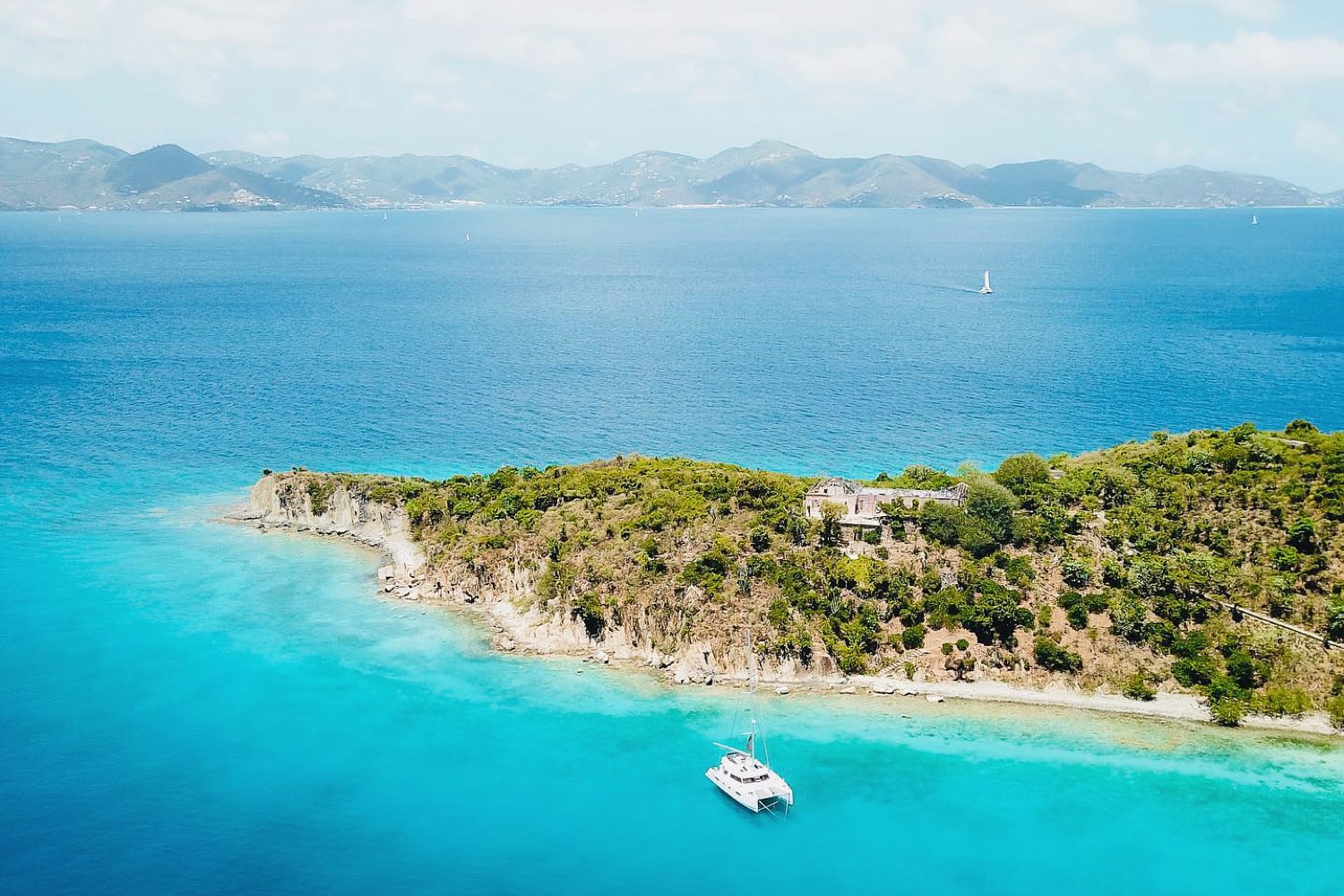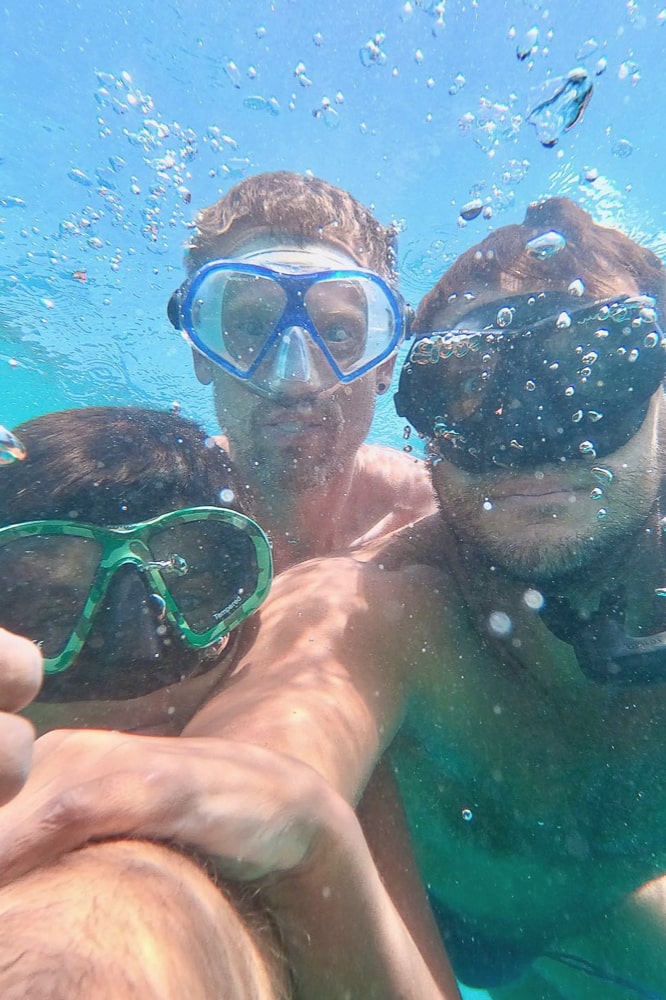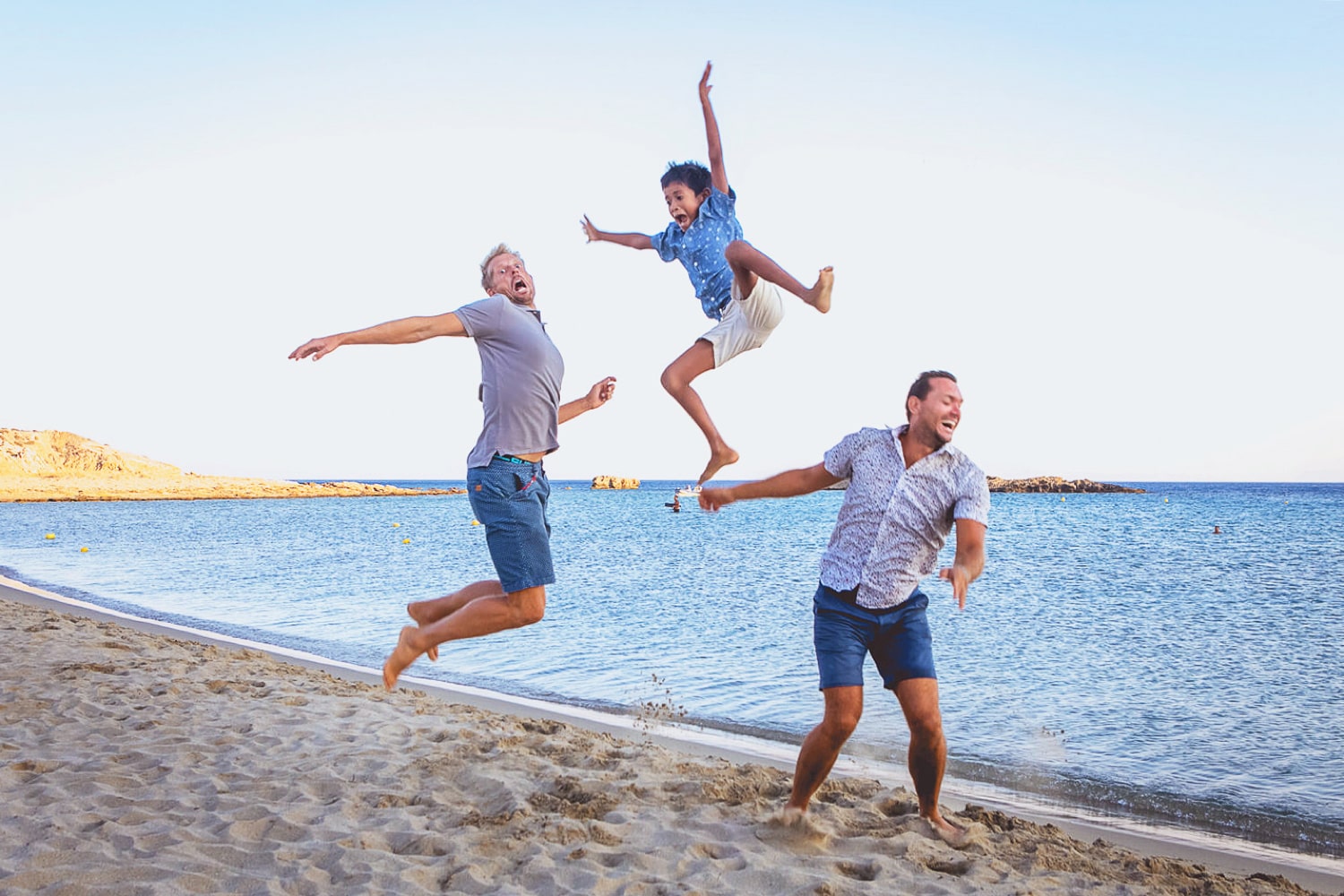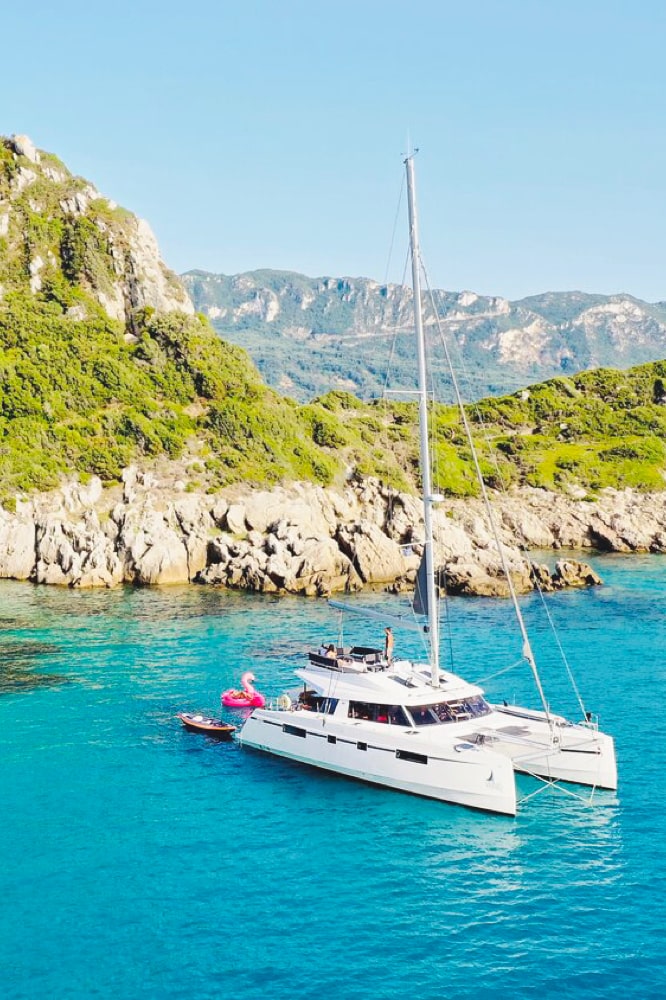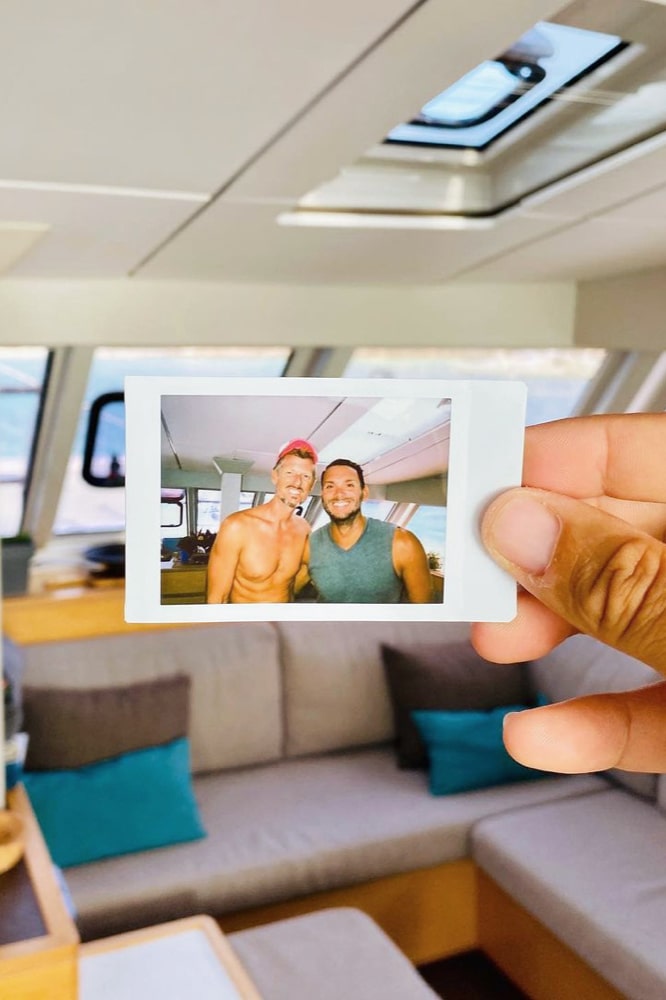 2
Canary islands,
Mediterranean,
Caribbean
After four years on board, a first hop to Canary Islands, a tour of the Mediterranean Sea, an Atlantic crossing, some unforeseen things, a pandemic, here they are, in the US Virgin Islands, moored in Charlotte Amalie harbour.
Usually parked along the docks like waiting taxis, the big cruise ships have deserted the capital city of Saint Thomas. Covid has brought its share of unforeseen events within a program which was not planned.
The two city dwellers discovered the servitudes, constraints and sometimes frustrations of boat life. They have bent to the absolute imperative of serving this master -their yacht- as a priority. Otherwise, any negligence is paid cash. But, when you listen to them, they don't regret for a moment having decided to live their dream and dream their life.
« The most beautiful thing is this freedom to sail away wherever we want when we want. » Space and time without limit, on board their floating spaceship, that's what fills up them and far exceeds the requirements and necessities of the boat.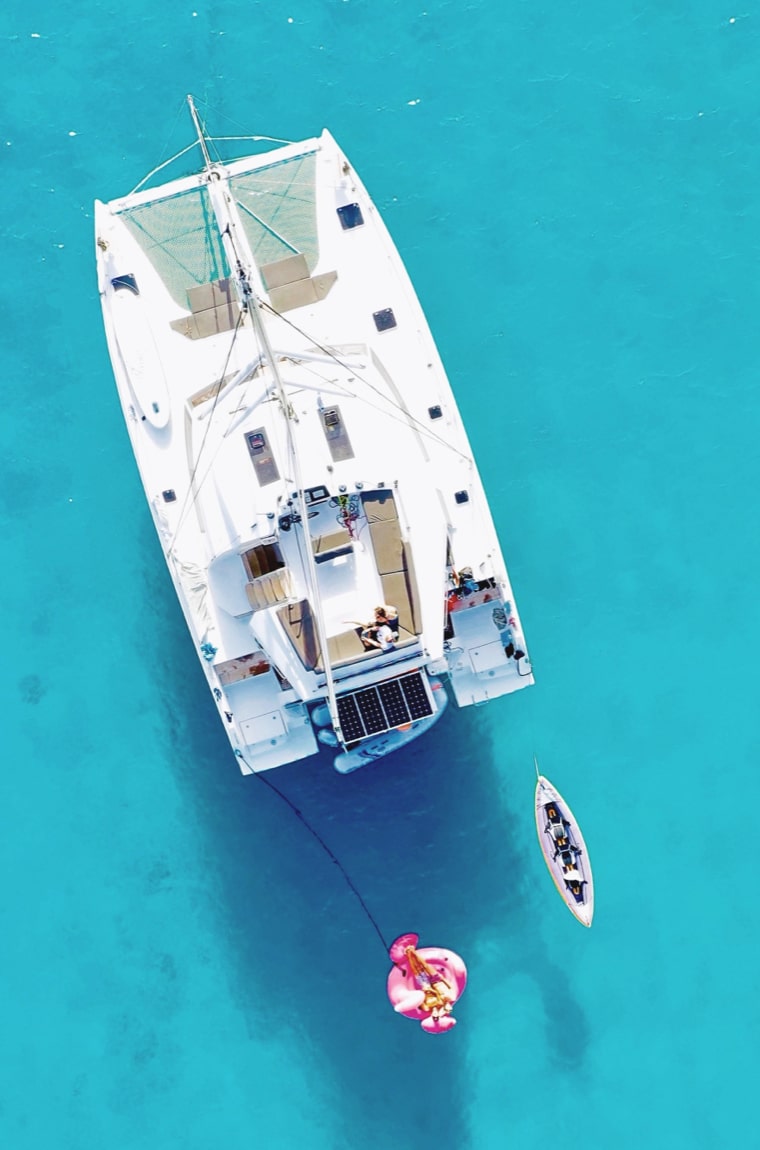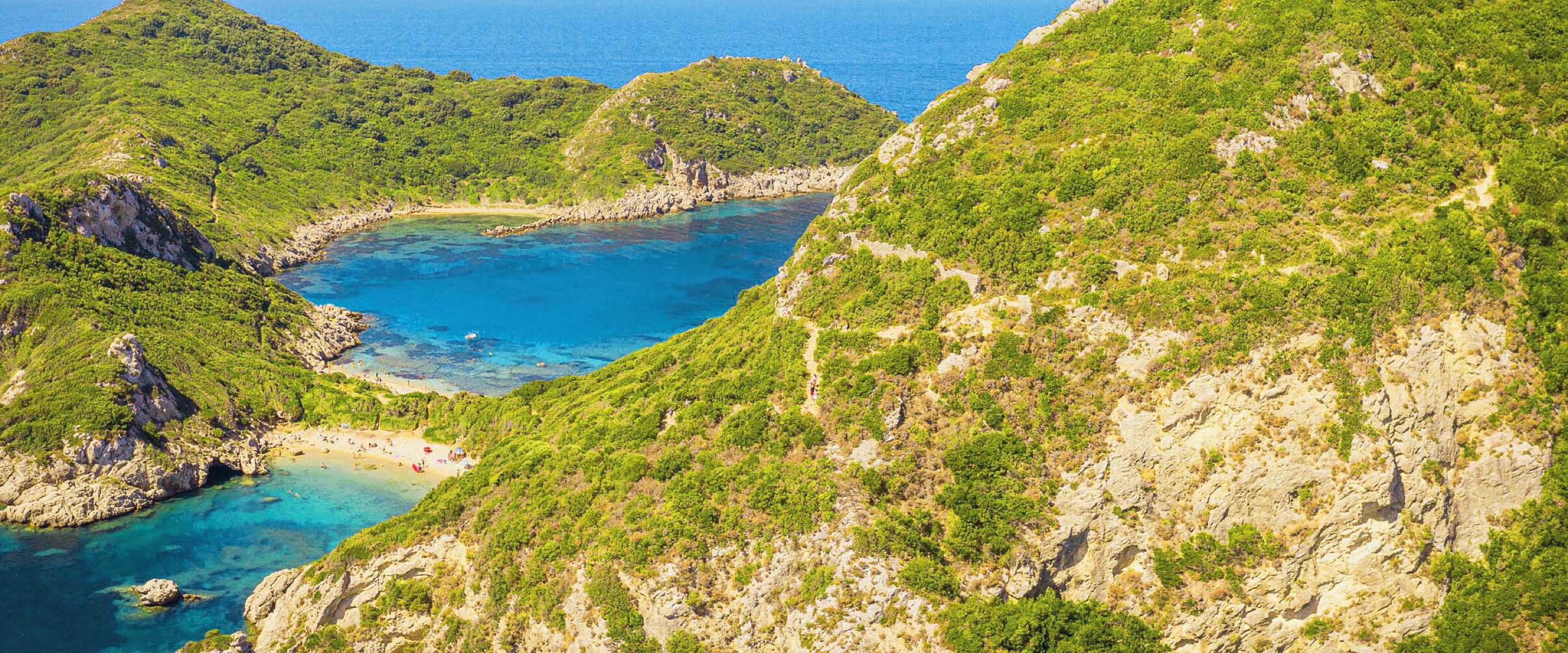 Not that before this maritime quest, their paths were particularly mundane. Quite the contrary. Born in Brazil, Rafael was eleven years old when his family moved to Florida. Just graduated in architectural design, he joined the Peace Corps, this independent governmental US agency, dedicated to cooperation and development. Out of a desire to see the world and a desire to be helpful.
This is how he spent two years in the Fidji Islands, part of an information and fight against AIDS program. Back to the US, he had been trying his hands at a regular job for two years, eight hours a day. But he was too fidgety, and he quickly quit to work as a steward at United Airlines. There, he met Court. Glad to travel the world, but less thrilled by a job devoid of real intellectual challenge, Rafael switched lanes again.
He found himself as a teacher, then principal of an East Harlem, a lower class New York district, public school. At the time, with Court, they were living as a couple, and they had adopted Gabriel. Court, on the other hand, is a kid from Charleston, South Carolina capital city. There, he started sailing on board his family's cruiser, a modest fire engine red Chrysler 26. Which hardly ignited a passion into him.
With a chemistry degree from the local University, he thought for a while becoming a medical doctor, before leaving to backpack across Europe for seven months. Back home, he's languishing as an accountant and soon rushes to Lake Tahoe in California to get started with snowboarding monitoring. But, in the end of the winter season, Court realized he wanted to find a meaning in his life, and he too joined the Peace Corps. He was sent to spend two years in a tiny village of Burkina Faso, Africa.
Back in the USA, he hops from a job to another one, from Carolina to Oregon, where he works in a winery. But for him too, the desire to see the world is the strongest and he joins the ranks of United Airlines stewards… where he meets Rafael. Both find they are seeking a more intellectually demanding job. Then, Court is undergoing teacher training, and finds himself teaching in a school in Queens. The school routine provides everything to keep them busy, maybe even happy.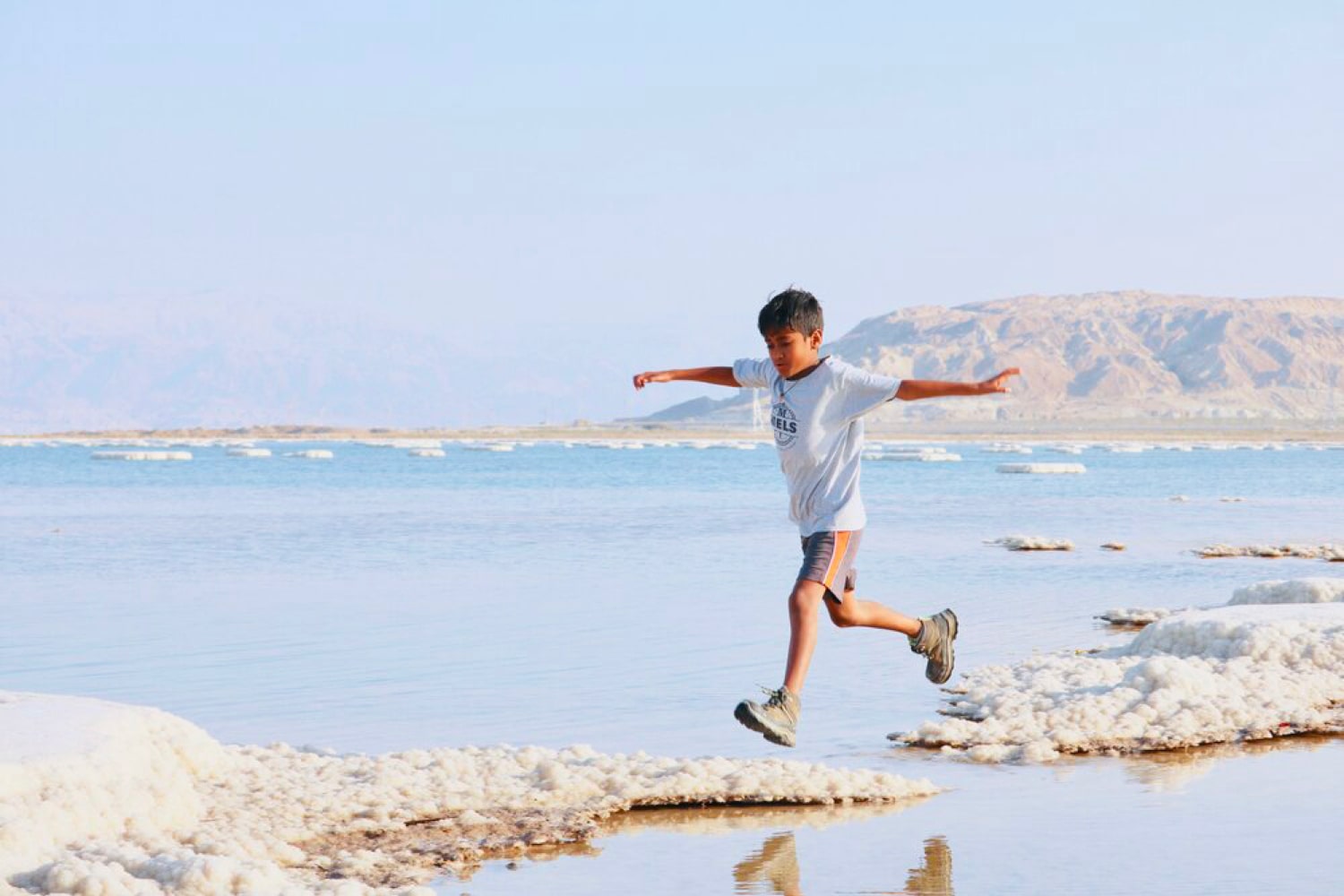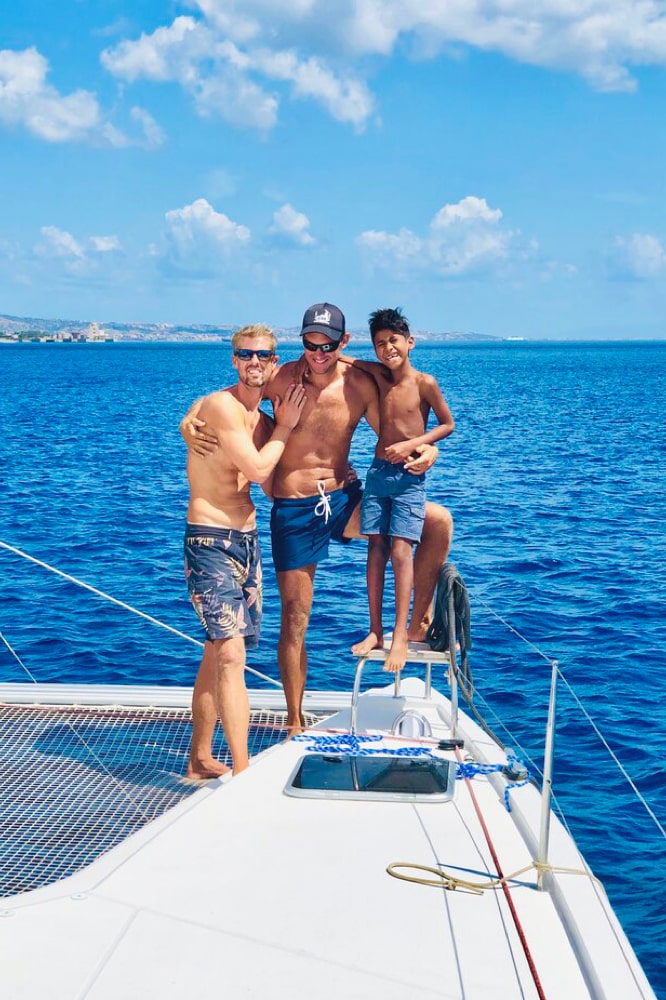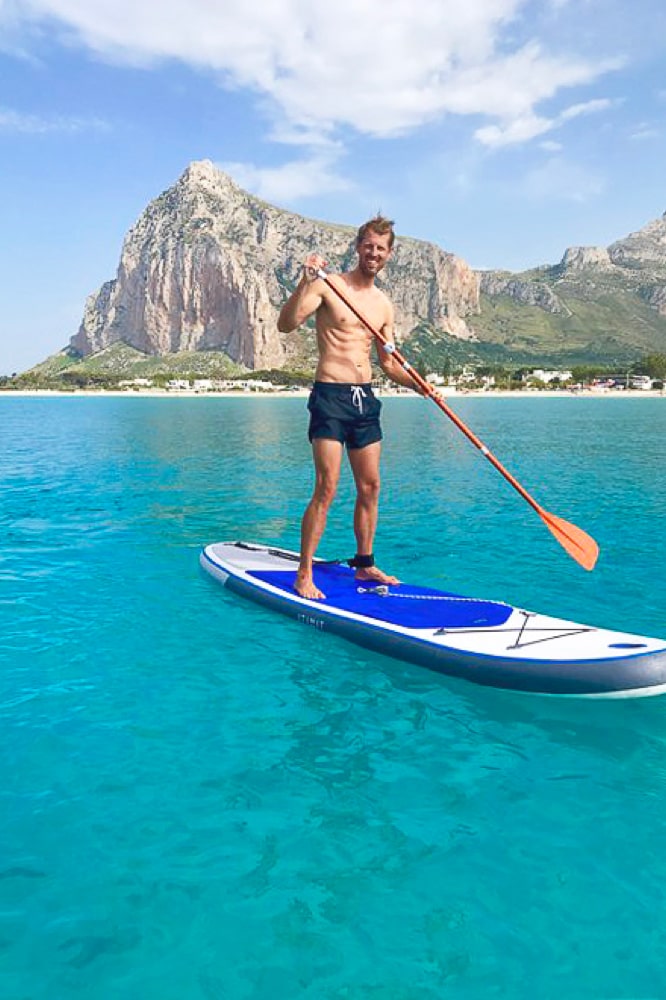 But… Both of our newly teachers realize they expect more from life: more surprises, more adventures, more discoveries, more time together. Even if school holidays are not short, they are not long enough. More than that, they want to offer their son an opening to the world.
Random encounters and conversations lead them to discover that boat trip becomes an obviousness. In their eyes, it appears to be the epitome of their quest and their desires. It's just up to them to make their dreams a reality. Court and Rafael are not the type to lose too much time.
Here they are, in Miami boat show. For them, there could not be no other boat than a catamaran. Consequently, they don't even look toward monohulls. Are they influenced by this friend who's back from a long journey on board a two hulls sailing boat? Is this the same logic that their engineering brains seem to apply to everything? That's the fact. They want to inhabit the sea full time, and therefore take away their home and their life at sea.
So, they directly walk to the multihulls' docks. Chance, fate, luck, the first model they visit, the Nautitech 46 Fly, seduces them instantly. This boat is the immediate answer to the first step of their journey, the obvious result of a complex equation. To the point that they don't find the need to visit another yacht!
Because the two adventurers foresee what their future life will be like. To meet both ends, as the first ocean wanderers use to say, taking paying guests on board seems to be the best solution. And in addition to her four cabins and outer and inner saloons, the 46 flybridge offers a kind of roof top which allows the guests to choose a sea view from above, as well as a vast expanse of deck suitable to avoid any promiscuity. Not mentioning the clear separation for steering and maneuvering, a guarantee of efficiency and security.
The rest is hardly lost in long speeches. As they say so well: « Therefore, we sold our New York house, quit our jobs, bought this catamaran, and hopped in a plane to Europe, because our boat was to be build there. » In short: like taking candy from a baby.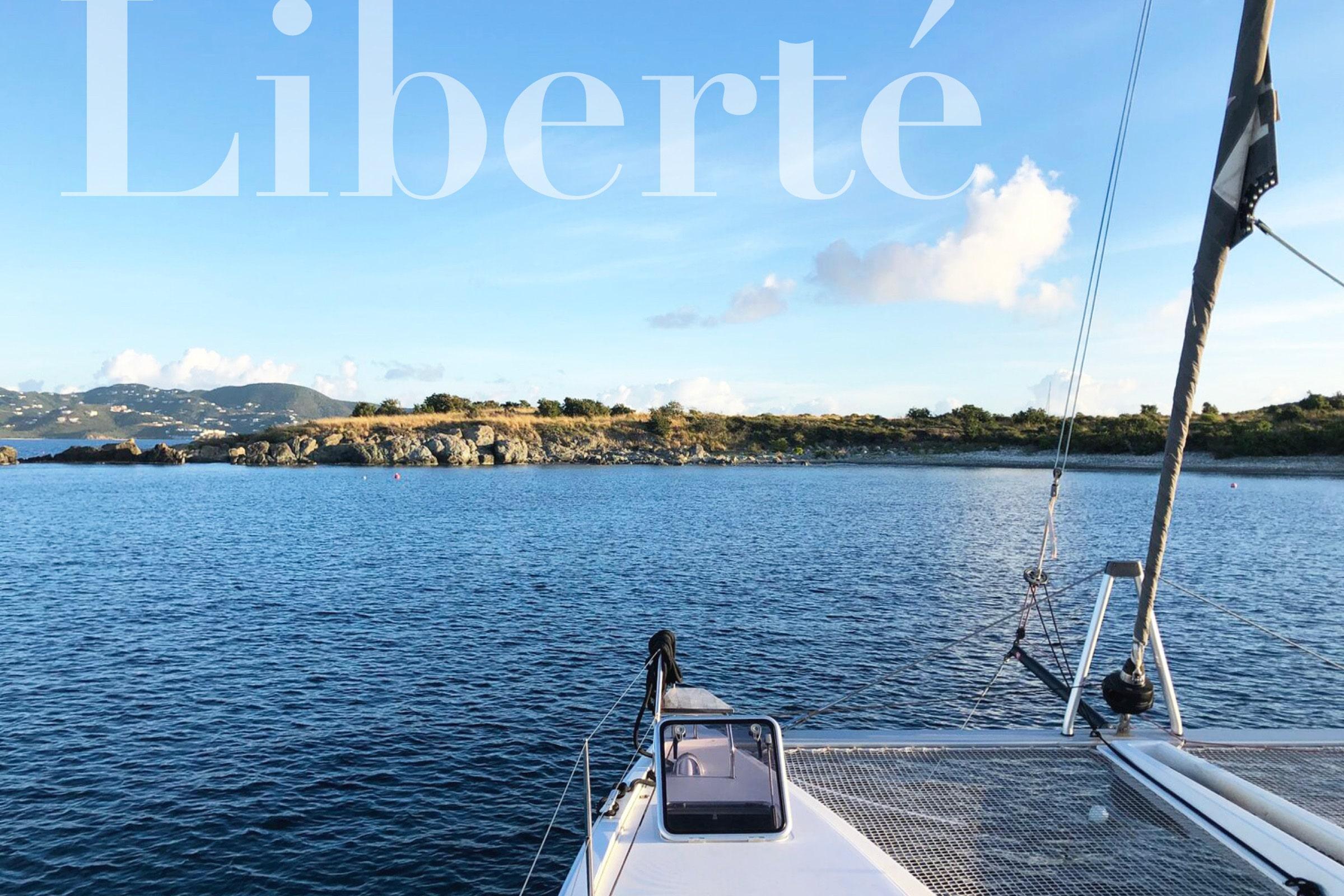 4
The trio is eager
to discover everything
In La Rochelle, they get acquainted with their new « home, sweet home ». As November is already there, they decide to set sail for the Canary Islands to duck winter storms. That's when they become true sailors.
They learn to adapt to this entirely new life. Court stands out as the « chef du bord », meaning the cook -he keeps on improving his skills- and Rafael as chief… mechanic. « I've discovered, smiles the latter, that it's a never-ending job. There is always something to check, service or repair. But it's to be expected: this is the price of autonomy and responsibility. » And Gabriel takes advantage of having full time two excellent private teachers for himself…

The trio is eager to discover everything, he will be attended to. In April, they decide to set sail for the Mediterranean Sea. They just overlooked one tiny detail: at this time of year, the prevailing winds blow from the northeast. In other words, right in the nose! And generally, they are hardly gentle.
Court and Rafael learn in pain the exercise of beating against a rough sea and a strong wind. They help themselves with their engines but run out of fuel and make up their mind to stop in the Moroccan port of El Jadida to refuel. But the fuel dock is unattainable, which allows them to experience the joy of walking endlessly back and forth from the boat to the fuel pump with heavy jerrycans straining their arms, and the thrill of manually filling up the tanks.
They worry about the next step. They need to cross the Gibraltar Straits, with its strong currents, strong gusts, and crazy maritime traffic. Everything to intimidate the inexperienced ones. But as often, the sea takes them on the wrong foot. Court: « The weather was wonderful, with a flat sea, the current in the right direction, a perfect wind and very few cargo ships. Helped by the current, we were doing twelve or even fifteen knots. It was pure magic. We put the music to the loudest and were gliding along as if we were sailing on a lake surrounded by mountains. » These priceless moments are enough to make them find they were perfectly right when they decided to get away.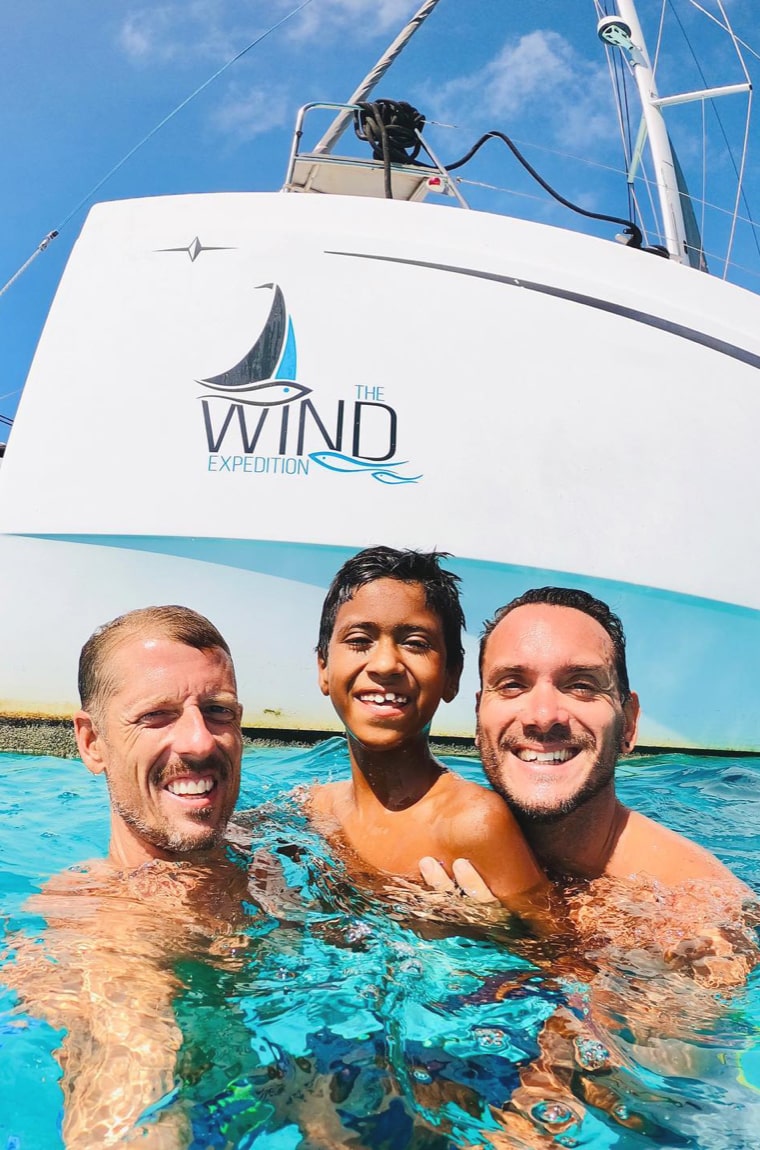 They stop in Gibraltar and start a round Mediterranean cruise which leads them from Spain to Italy, from Croatia to Greece, and from Turkey back to Morocco. Moored in Tangiers, they decide to fly and « spend a holiday » in Egypt! This irony will not fail to make dream those who stay at home.

However, it's another kind of irony which catches them. The pandemic closes the borders and confines local populations as well as tourists. The Wind Expedition crew finds himself locked down in Dahab, a modern seaside resort by the Red Sea, north of Charm El Sheikh. They are grounded there for… seven months! United Airlines flights as well as New York classrooms routine feels like life on another planet.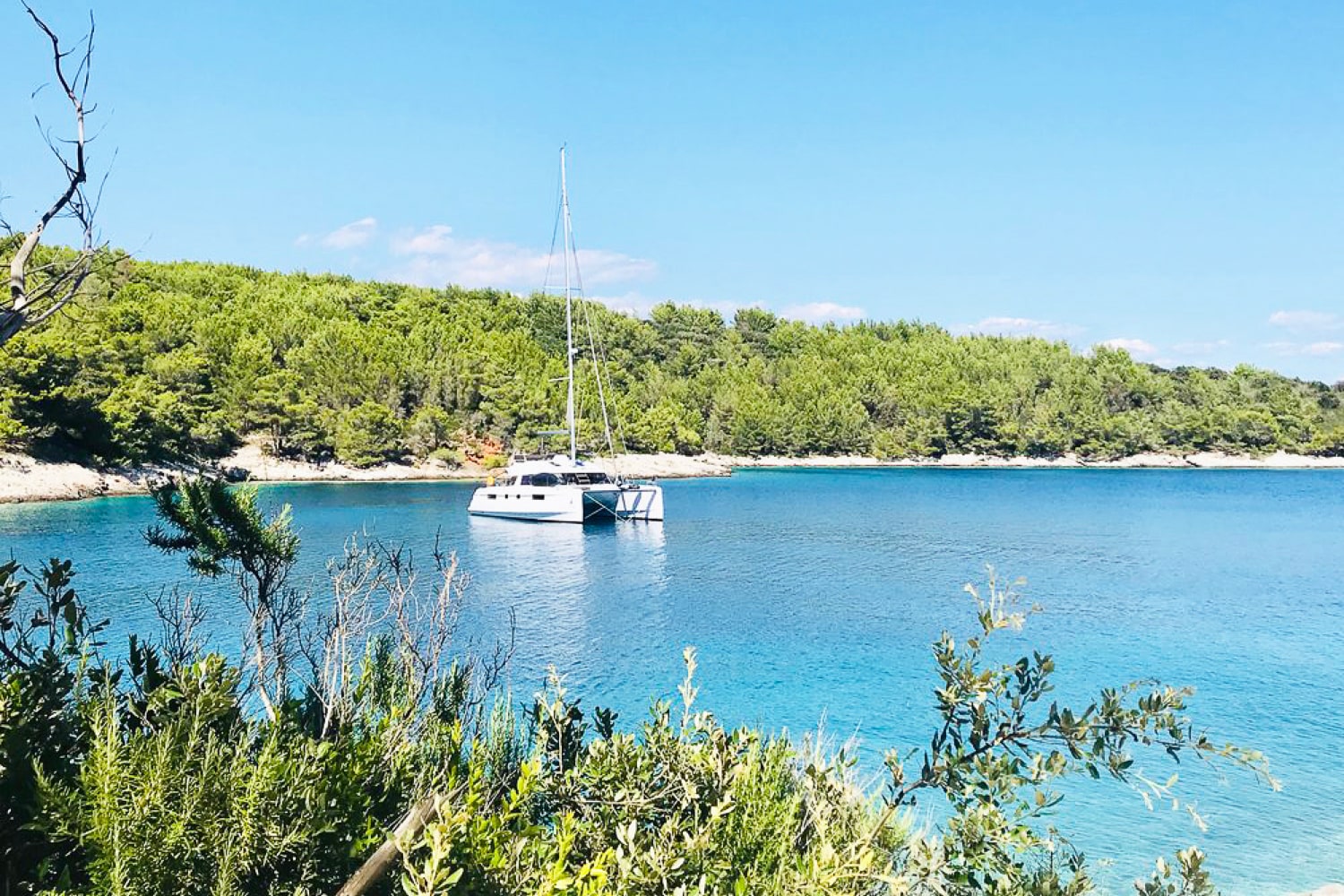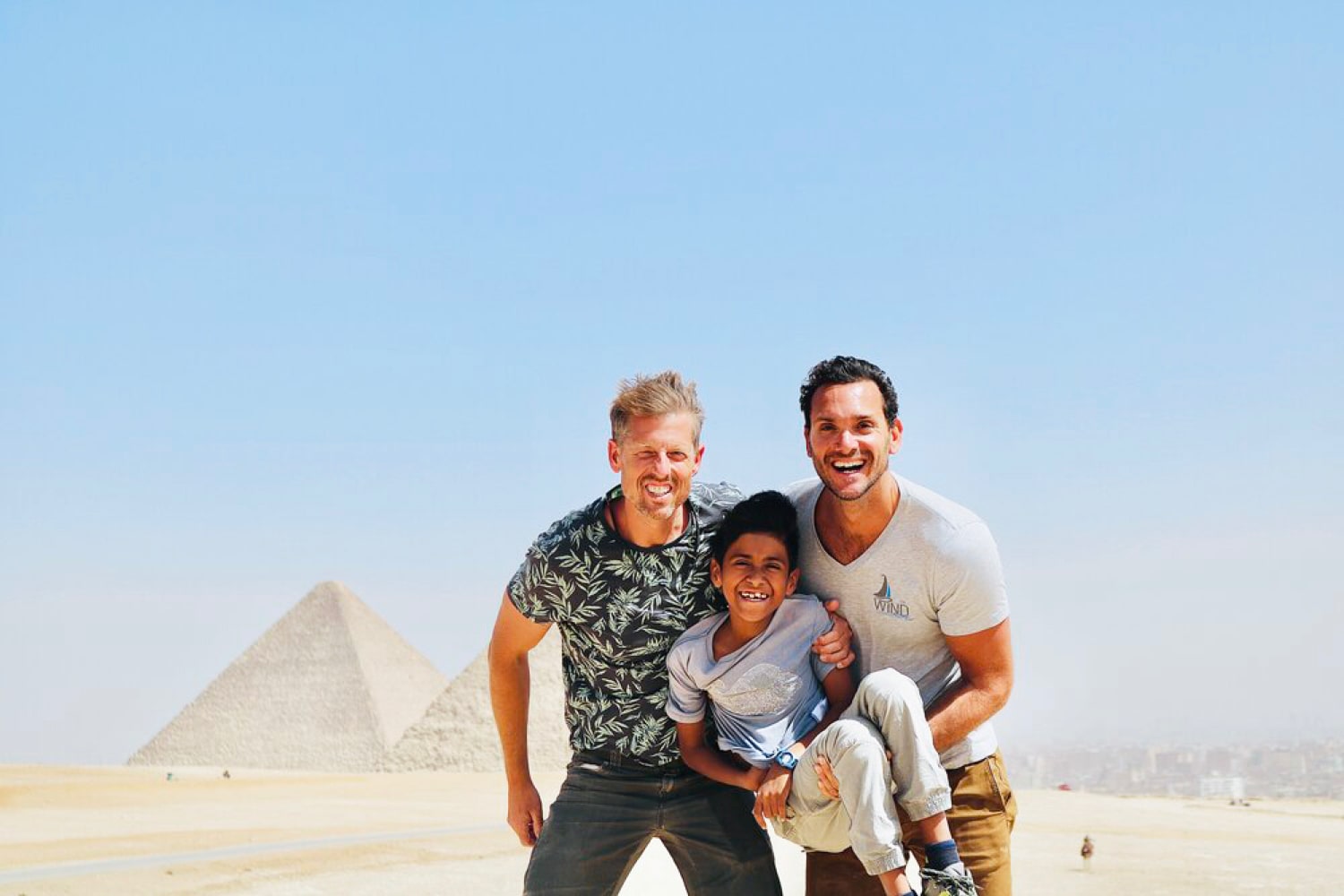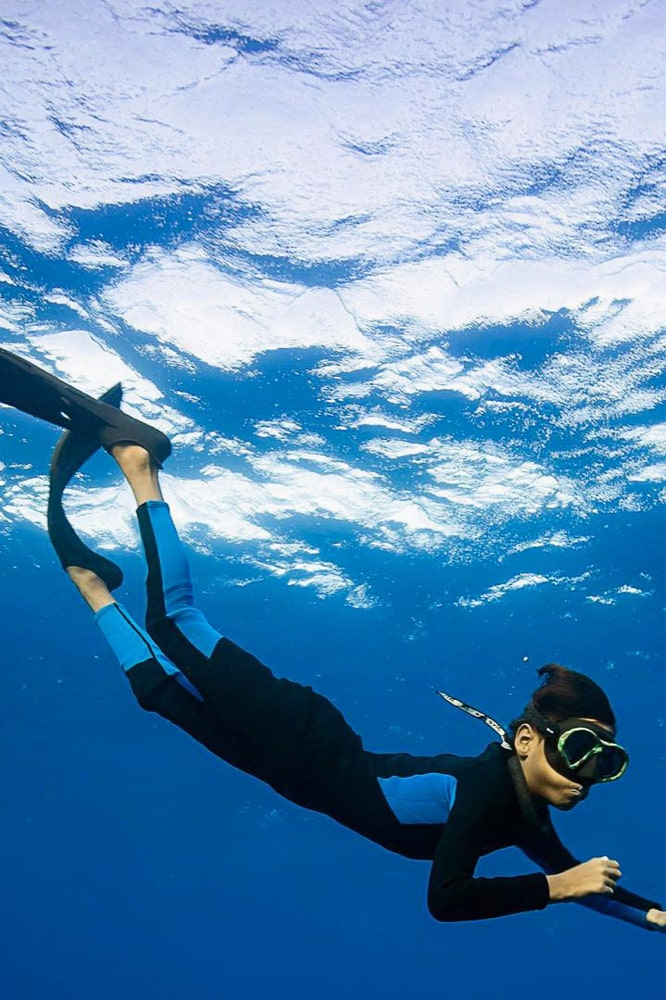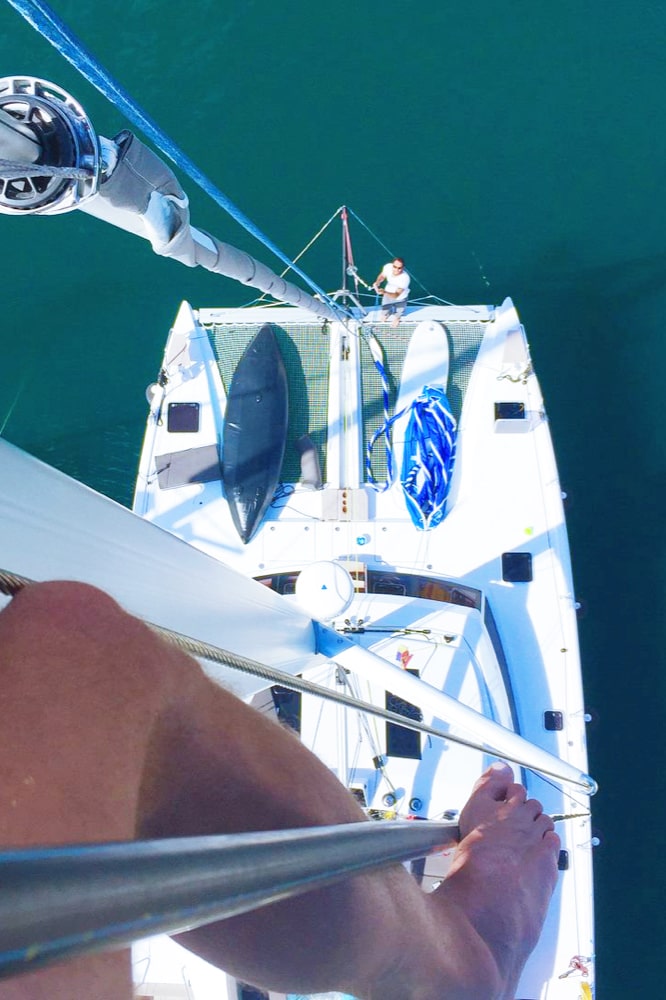 When finally, they are back on board their dear Nautitech 46, they immediately set sail for the Canary Islands. On the Las Palmas docks, everybody seems to get ready for the ARC (Atlantic Rally for Cruisers). Wisely, Court and Rafael do not consider themselves experienced enough to get into the race. With a friend on board, they set sail for Antigua. After a wonderful week, the wind vanishes. It will take twenty-four long days, often under gennaker only, to reach St John, the island capital city, where they prefer to land instead of in the very plush English Harbour. When the coast appears above the horizon, « Oh, my God! », Court rushes to wake up the crew and they all gaze at the emerald hills which grow before the bows. In Antigua, there are neither quarantine nor mandatory tests. Just hamburgers on the first line of their to do list!
Then, they set sail for the US Virgin Islands. From there, they intend to hop from an island to the other until they reach Grenada, where they are to spend the hurricane season. And in spring, it will be Puerto Rico, Turks and Caicos, Cuba, The Bahamas… Then, perhaps Panama and the Pacific Ocean…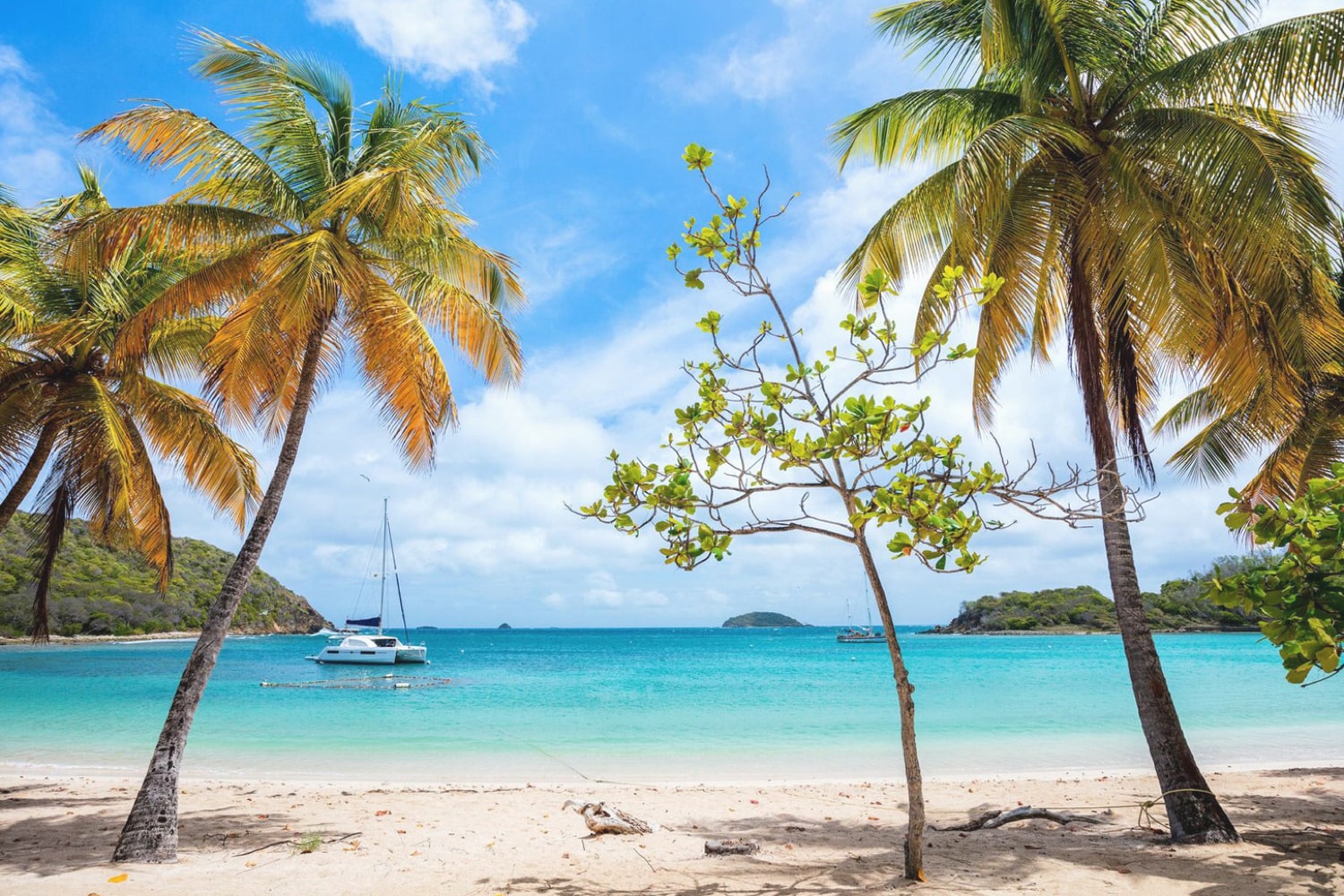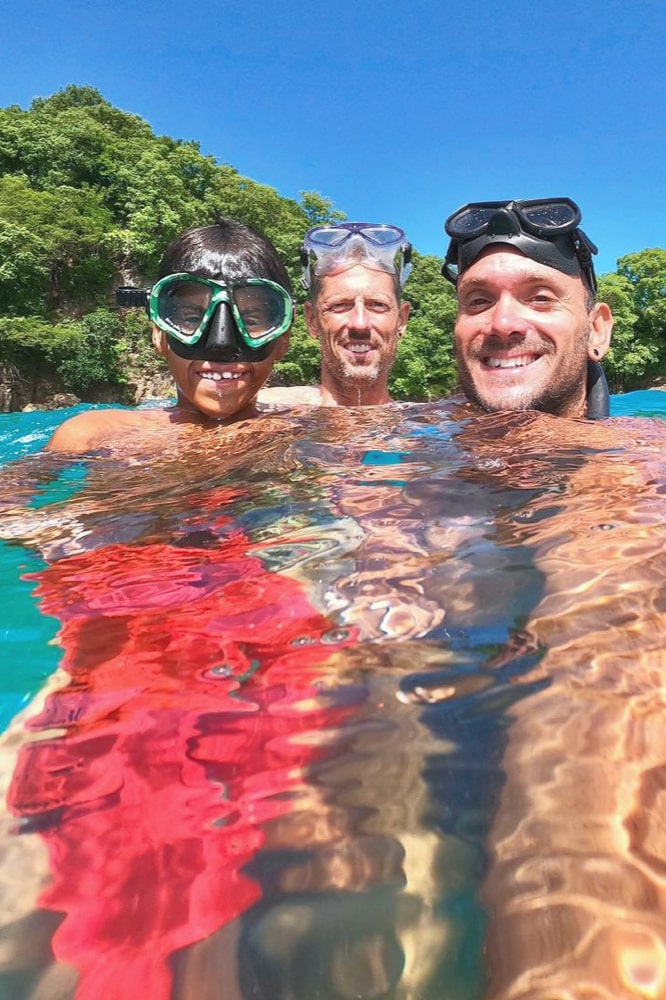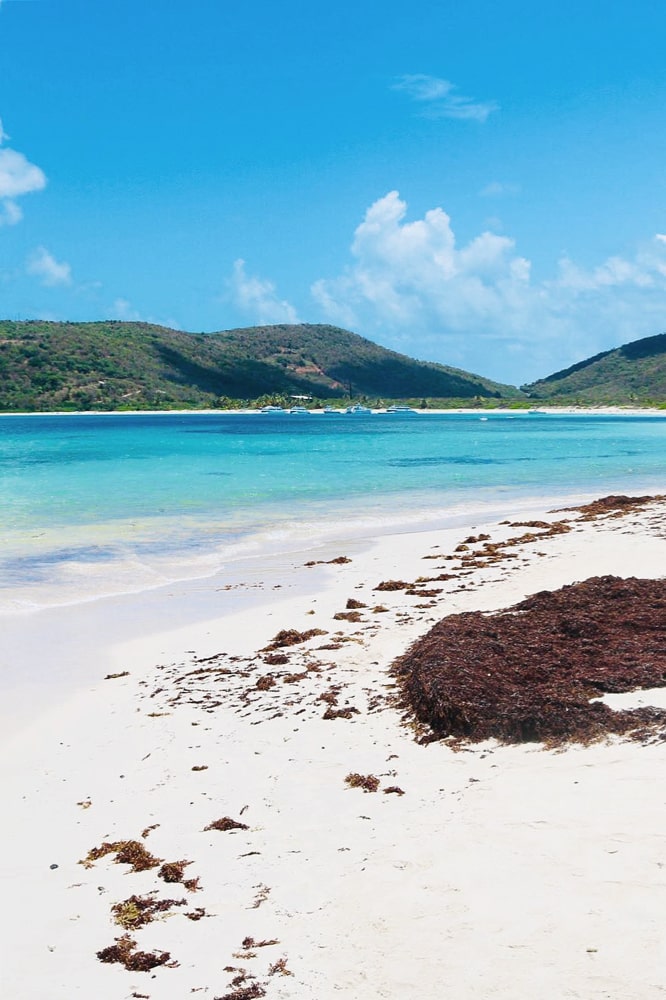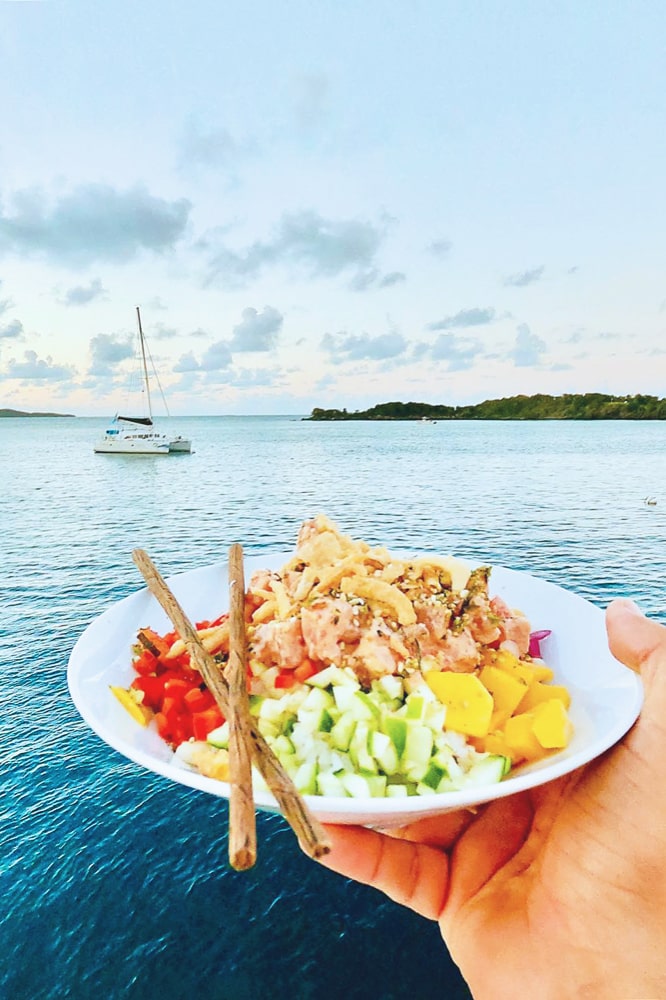 Perhaps: because these free men refuse to lock themselves within too restrictive a program. But, as they had planned, they welcome paying guests on board -« friends, or friends of friends »- six to eight weeks a year. Because they spend 80 % of their time at anchor and because they adapted their way of life to their limited income, it's enough to live in full and cover the boat expenses. They don't see this as a constraint, rather a necessity to stay open to others. An openmindness which increases even more their freedom to sail where and when they wish.
Share their stories
Discover the most beautiful ocean crossings of Nautitech owners and fill up on escape.
The ideal partner for living on board and sailing anywhere on our planet.
Made in France
Expert in catamaran construction since 1994, based in Rochefort, one of the cradles of boating.
A unique experience
Elegance, comfort and equipment to offer you a welcoming living space.
Quality and performance
Our main concern is to offer robust and durable catamarans with recognized marine qualities.