The 44 Open, the latest addition to Nautitech's OPEN range, has made its mark and won over sea lovers. After a successful start to the new season, this liveaboard multihull has been nominated for Boat of the Year awards in Europe and the United States on several occasions: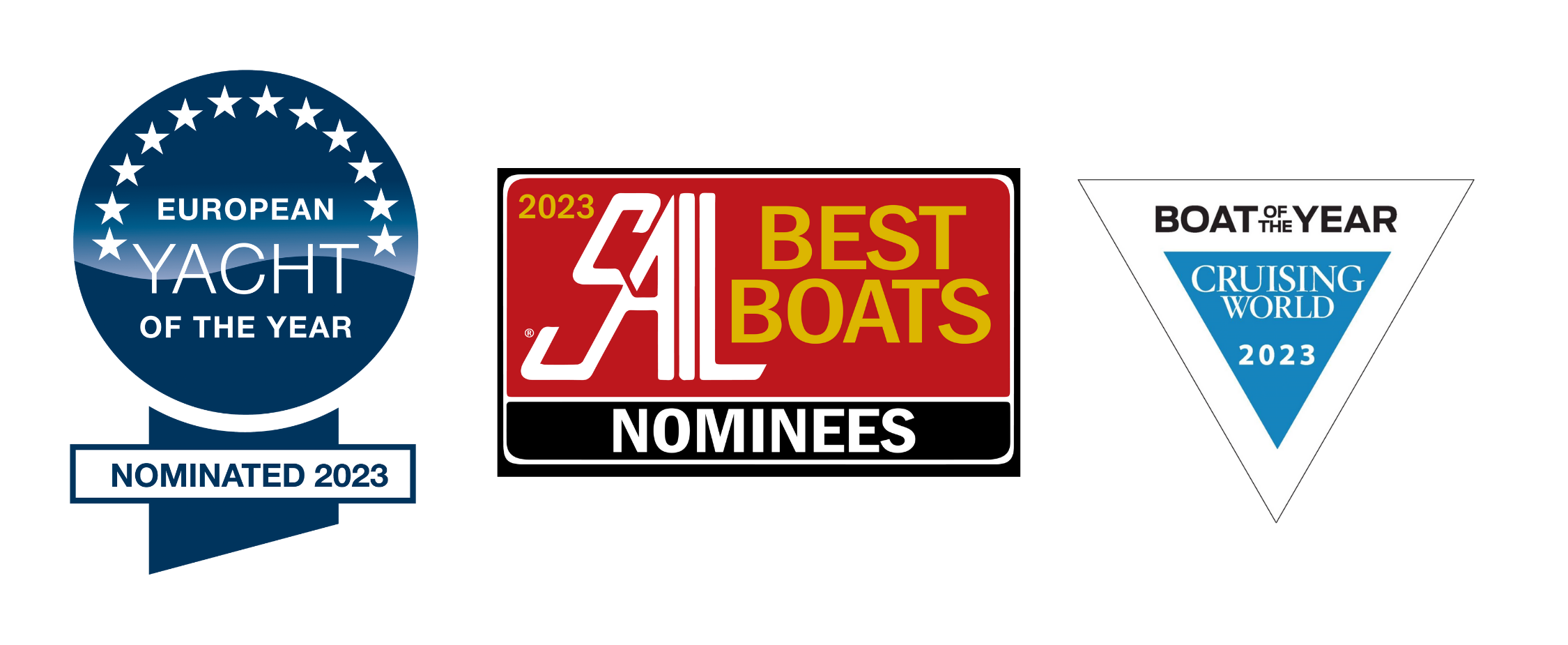 Tests were made by the various juries in Miami, La Rochelle, and Annapolis on the occasion of their respective boat shows. Results will be announced in December and January.
About the 44 OPEN
Designed with the help of a selection of owners already sailing the 40 Open and 46 Open, the Nautitech 44 Open is configured to be the "ideal owner's boat".
The biggest addition is its "SmartRoom" - a multi-functional space in the starboard bow area, designed to meet the needs of sailors who might want a washing machine, workshop, storage space, or all of the above combined.
In the floats, the Nautitech 44 offers an elegant and welcoming aesthetic, with particular attention paid to creating a large light space thanks to the design of its "cinemascope" windows. The saloon offers an original configuration with a bar marking the separation between the galley and the large forward-facing navigation station.
On deck, Nautitech has retained its double steering position at the stern. Whatever the speed, the visibility of the hulls and sails is optimal, and maneuvers are within easy reach.
In terms of performance, the reversed bows and powerful rigging contribute to the exceptional sensations that have been a Nautitech trademark.
Four configurations are available, offering two to four cabins with or without the SmartRoom, and with the possibility of a large owners' suite in the port hull.