The design job
Find several job descriptions in the "design" category which correspond to the jobs related to the creation of our catamarans.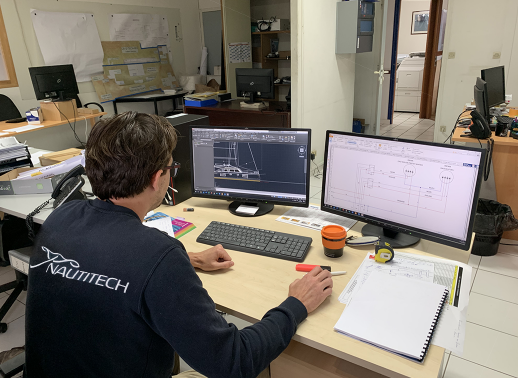 Engineering consultants H/F
"Our engineering consultants is above all a unique know-how in the creation and development of our catamarans".
The missions:
- Preparation of bills of material, in conjunction with the methods office
- Follow the regulations and standards in force in order to certify all our CE models.
- Ensure the link with all the contributors and actors of a development project, internally and externally
- Design and draw all the necessary 2D/3D plans for our models, based on a digital model that allows us to define the boat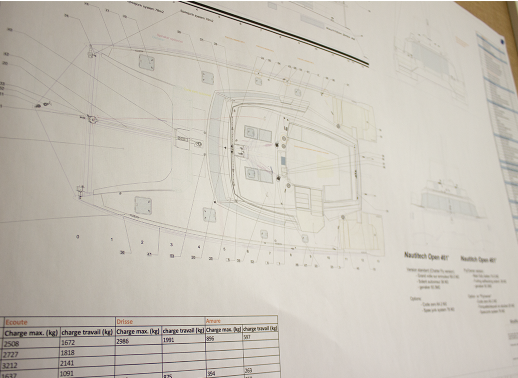 Methods office H/F
The missions:
- Drawing up assembly documents
- Continuous improvement (PDCA, etc.)
- Act as a link between the design office and production
- Ensure production monitoring
- Identify and draw up specifications for the tools required for production
- Carry out comparative costings between different solutions
- Fill in a nomenclature and keep it up to date