El Gaucho
El Gaucho is a Nautitech 40 Open bought in 2020 for a 2 or 3 year sailing trip around the world. El Gaucho left La Rochelle in October 2020 and is sailing towards the West Indies.
The crew
Silvina
From Argentina, at the head of a reconstituted family of 9 children, she is passionate about sailing. A lover of strong sensations, she comes from the world of paragliding and skydiving with her husband Jacques.
Silvina "Crossing the Atlantic was always our dream"
Jacques
Jacques is not a real Sailor but he enjoy strong sensations. He practices paragliding and skydiving with his wife and is looking for new sensations through sailing. Both of them have followed the "Glénans" course to learn how to sail and make their dream come true.
Silvina & Jacques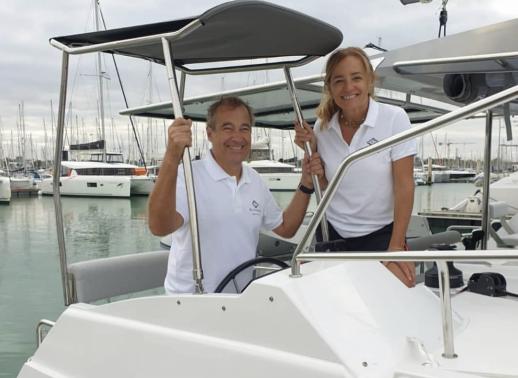 El Gaucho's owners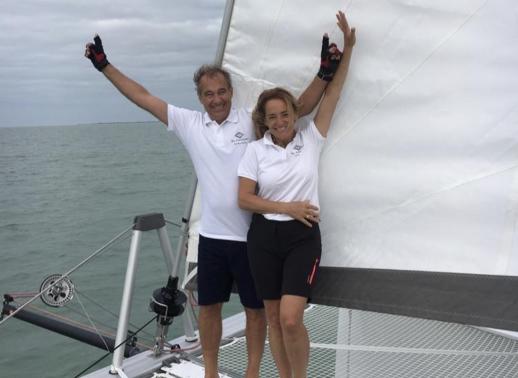 The trip
The name of the boat, what does it mean "El Gaucho"?
In Argentina, "El Gaucho" is a person working in farm, taking care of his animals, lowing his ground and nature. He is a very reliable person, you can trust him. We chose this name because we didn't want any word play or jokes. We wanted a name with a strong meaning and values. We want to make a strong team with El Gaucho!
Why did you choose Nautitech ?
We came to Nautitech after some research. And to sum up, you find racing catamarans then cruising catamarans. When you're looking for an acceptable compromise, you'll quickly find Nautitech Catamarans. We want a good level of performance, of feeling while keeping a good level of comfort and interior finishing that you find on this boat. It's very pleasant.
Strong points
+ Size ideal for a couple
+ Finishing level
+ Visibility from the two aft helm stations
+ Storage space
+ Safety on board
How can we follow you ?
We have an Instagram account @elgaucho_sailboat, or through Nautitech Catamarans who follows us and with whom we keep in touch!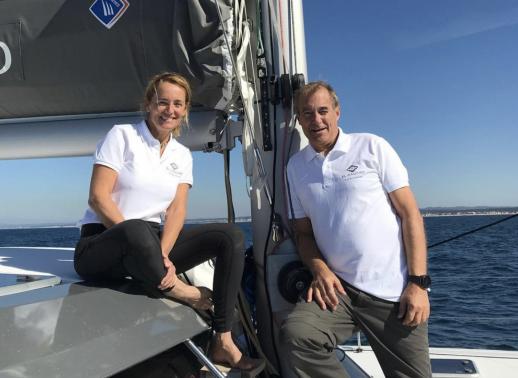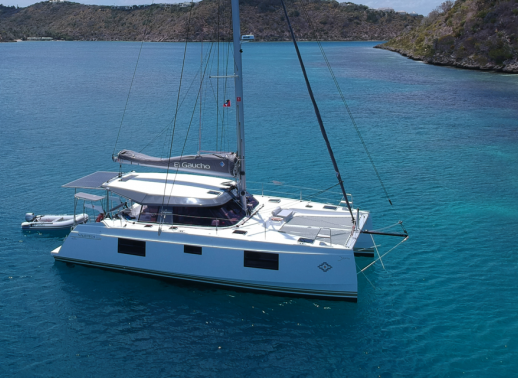 Some pictures of El Gaucho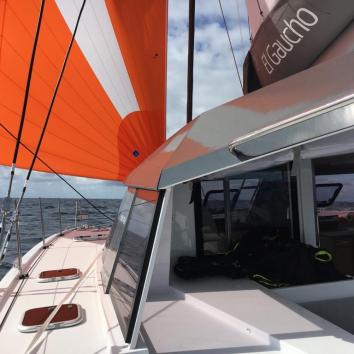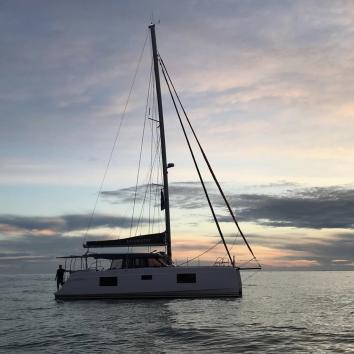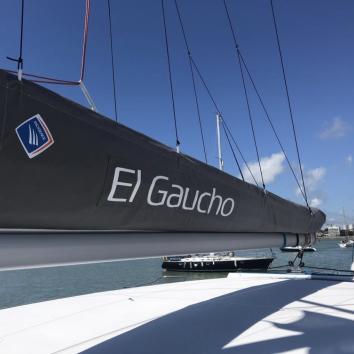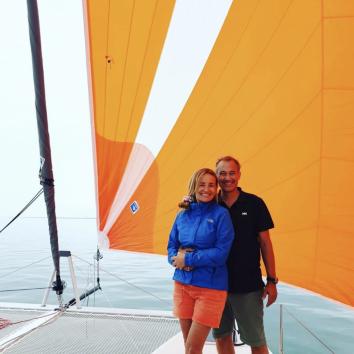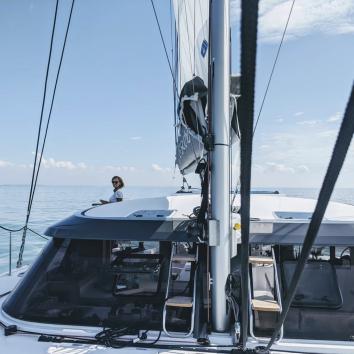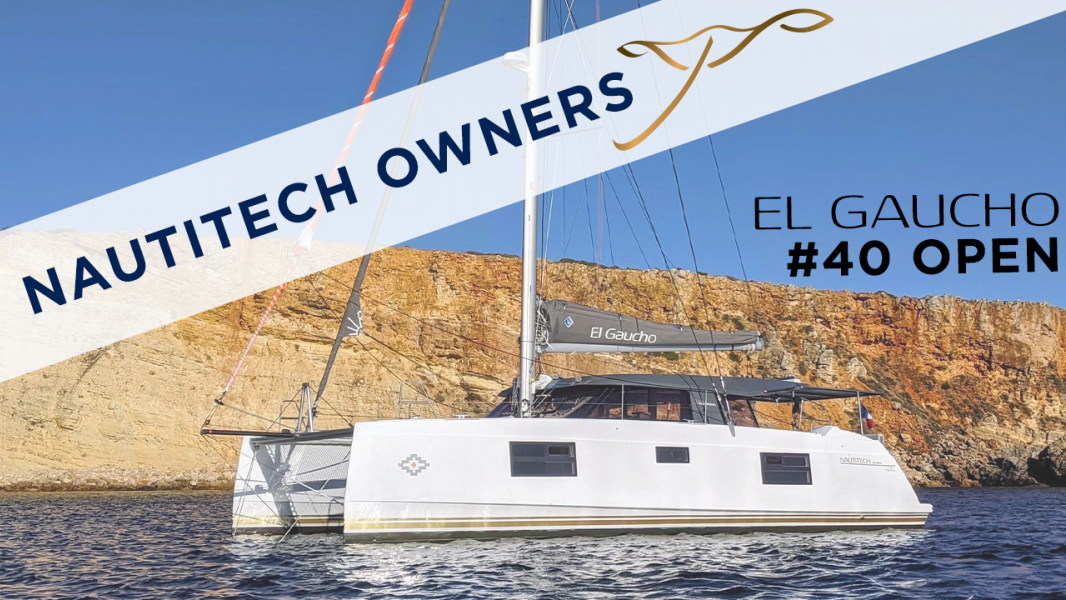 The boat we had for this trip